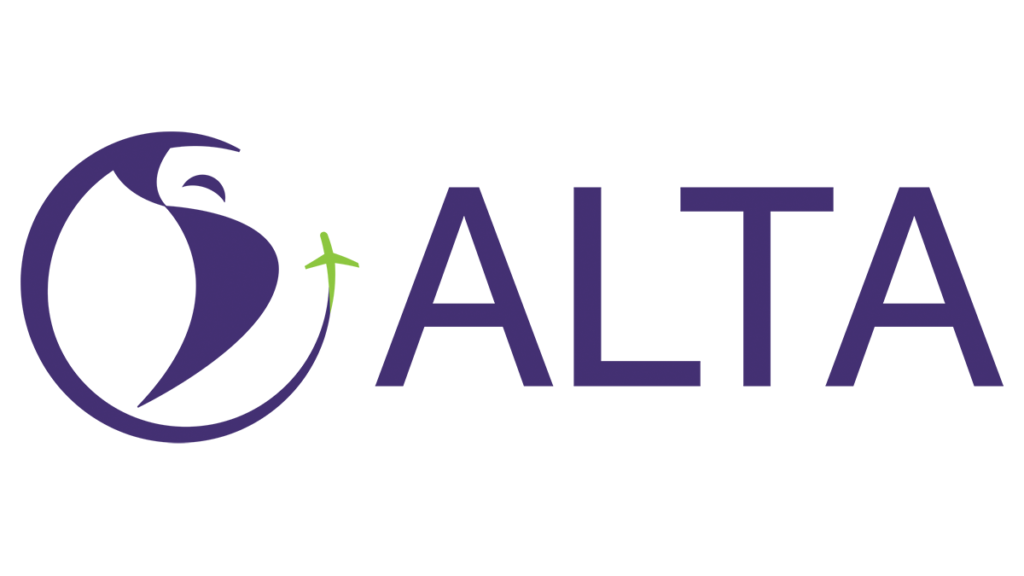 The Latin American and Caribbean Air Transport Association (ALTA for its name in Spanish) is a private non-profit association serving the aviation industry whose objective is to develop a safer, more efficient and sustainable air transport in Latin America and the Caribbean. ALTA coordinates collaborative efforts throughout the entire value chain maximizing the impact that aviation has on the economic and social growth of the region for the benefit of industry, nations and populations served by air transport.
ALTA's mission
Coordinate the collaborative efforts of its members to develop a safer, more efficient and environmentally responsible air transport in Latin America and the Caribbean.
ALTA's priorities:
• Work for a safer and more efficient air transport.
• Promote air transport as an economic catalyst with social and environmental responsibility.
• Develop projects with governments and private entities to achieve a costs and operation
efficient industry.
History
Formerly named AITAL (Latin American International Air Transport Association), ALTA was founded in Bogotá, Colombia, on April 8th, 1980 upon the initiative of 11 flag carriers. The main objective was to coordinate efforts to solve air transportation problems within the region and strengthen existing cooperation and communication between these organizations for the benefit of air transport of the region, the users and the organizations themselves.
After almost four decades and under the slogan ALTA on the move, ALTA became the association of the entire industry, advocating for a safer, more efficient and sustainable aviation.
ALTA works today to demonstrate the value of aviation as a powerful engine to boost the economic and social development of the region and to achieve better conditions for the industry to growth in Latin American and Caribbean countries.
Get to know more
ALTA members here: https://www.alta.aero/members/
ALTA news here: https://www.alta.aero/media-center/
ALTA events: https://www.alta.aero/conferences/