Salvatore Sciacchitano (30 April 2020-29 March 2021)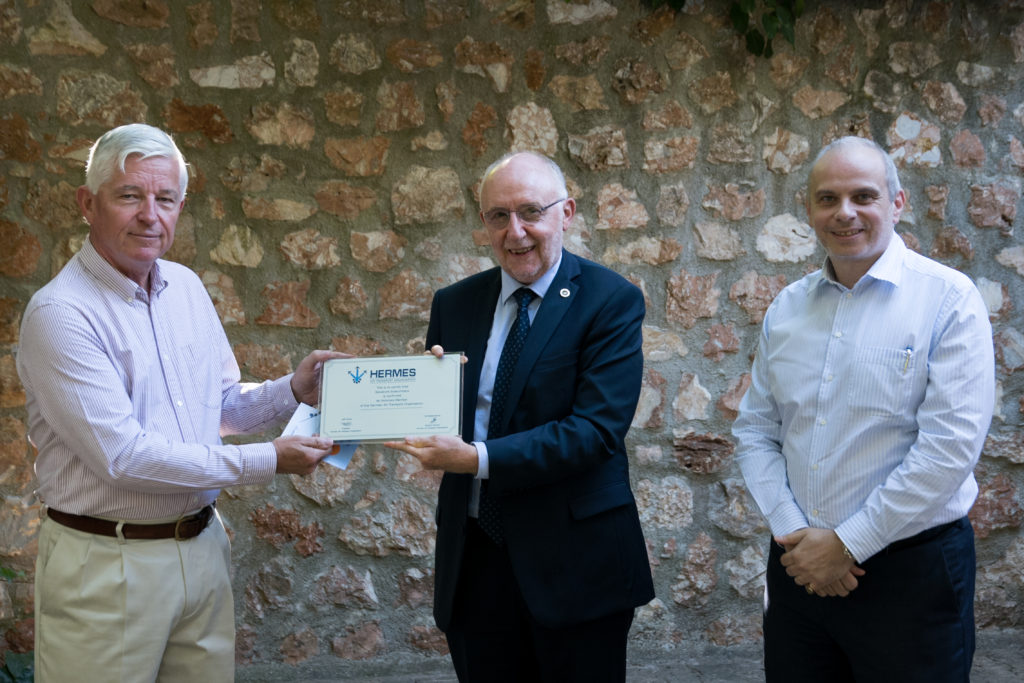 Mr. Sciacchitano graduated from the University of Catania and began his career in aviation in 1980, joining the Italian Airworthiness Authority (RAI) where he held positions of increasing responsibility until his appointment as Director General in 1996 and later as Deputy Director General of the Italian Civil Aviation Authority (ENAC).
As a result of his extensive experience in aviation international affairs, he was appointed Executive Secretary of the European Civil Aviation Conference (ECAC) in 2010. In February 2019, he joined the Italian Delegation on the Council of ICAO, until assuming his duties as President of the Council on 1 January 2020.
*The ceremony was held on Friday 28 August 2020
Vijay Poonoosamy (3 May 2019)

Vijay Poonoosamy is Director International & Public Affairs of QI Group, Executive Board Member of World Tourism Network, Non-Executive Member of the Board of aircraft asset management Veling Group, member of the Advisory Board of the World Tourism Forum Lucerne, of The Red Sea Development Company and of the World Economic Forum's Strategy Officers Community and Gender Parity Steering Committee.
Vijay was the first President of Hermes from 2013 till 2019, MD of Air Mauritius, Executive Chairman of Airports of Mauritius and VP International Affairs of Etihad Airways. He chaired ICAO's 4th Worldwide Air Transport Conference, the African Civil Aviation Commission's Air Transport Committee and IATA's Industry Affairs Committee. 
Dr Olumuyiwa Benard Aliu (30 September 2016)

Dr. Olumuyiwa Benard Aliu is the founder and President of the International Partners for Aviation Development, Innovation and Sustainability (iPADIS), an NGO. He was the fifth President of ICAO Council from 2014 to 2019 and ICAO's Lifetime Goodwill Ambassador. He established the ICAO No Country Left Behind initiative and helped forge global consensus on the CORSIA MBM and led ICAO's prioritization on technological innovation. The ICAO Museum is named after him among many global awards and honours.
Dr. Aliu previously served as Nigerian Representative to ICAO, Director Air transport Regulation, Technical Adviser to Minister of Aviation and Chief Airworthiness Surveyor. He also contributed immensely to the development of African aviation, in various capacities over a 35-year career.
Raymond Benjamin (6 December 2014)

Raymond Benjamin began his career with the French Civil Aviation Administration. Seconded to ICAO as the first-ever Chief, Aviation Security, he developed the Security Manual and established a network of regional training centers. Later, as Executive Secretary of the European Civil Aviation Commission, he championed common strategies among Eastern European states. Elected Secretary General of ICAO in 2009, he significantly enhanced the public image of ICAO worldwide and initiated an assistance programme for developing states to better implement ICAO standards. Since retiring in 2015, he advises CAA's in effectively supporting a more resilient, sustainable and socially responsible international civil aviation.