Jeff Poole, President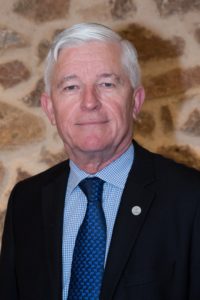 Jeff Poole is the President of Hermes – Air Transport Organisation elected by the AGM in May 2019.
Prior to that he served as Director General of CANSO (Civil Air Navigation Services Organisation) between 2012 and 2019. In addition to leading and managing CANSO, he represented its Members as the global voice of air traffic management. He was responsible for delivering the CANSO strategic plan for air traffic management, Vision 2020; further expanding CANSO's worldwide membership; and strengthening CANSO's relationships with the International Civil Aviation Organisation, industry associations and other stakeholders. Jeff received the Air Transport 'Leader of the Year' Award in March 2018.
Jeff served at the International Air Transport Association (IATA) 2004-2012 and before that at Airbus and in the defence industry with BAE Systems. These roles have covered commercial, contractual, business development and strategic management aspects of major international programmes and businesses. Jeff has extensive experience of working with Governments and major international institutions.
Luis Felipe de Oliveira, Vice President & Treasurer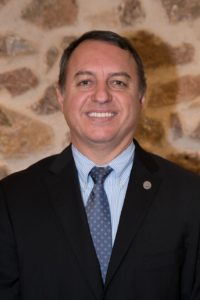 Luis Felipe joined ACI World as Director General in June 2020 bringing with him vast experience in commercial and technical aviation.
He successfully led the Latin American and Caribbean Air Transport Association (ALTA) between October 2017 and May 2020, promoting positive change in the organization. Prior to joining ALTA, Luis Felipe served as World Fuel Services' Vice President Supply Development for Latin America and Caribbean where he was responsible for improving World Fuel's aviation fuel business in the region.
For 10 years, Luis Felipe served IATA, leading fuel and airport campaigns with governments, oil companies, fuel service providers and airports for the Americas, Africa and the Middle East regions, based in Switzerland. He also served 12 years at Shell with a focus on Latin America and the Caribbean, and Africa and Europe, based in The Netherlands.
He is a Chemical Engineer and graduated from the Catholic University of Rio de Janeiro and has a postgraduate qualification in Finance from the University of São Paulo, an MBA from Dom Cabral Foundation in São Paulo, and Post MBA from Kellogg University in Chicago.
Dr Kostas Iatrou, Secretary & Director General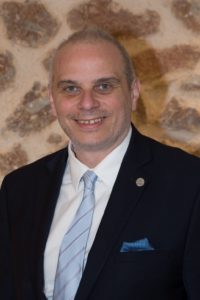 Dr Kostas Iatrou was appointed in 2018 as the Director General of Hermes – Air Transport Organisation.
Kostas holds a PhD in Air Transport Management from Cranfield University, is the author of the book "100 Years of Commercial Aviation" and co-author of the book "Airline Choices for the Future".
He is Associate Editor of the Journal of Air Transport Studies.
Kostas is the owner of ATN – Air Transport News, President of the Air Transport Awards and founder and Honorary Member of the Hellenic Aviation Society.
In 2016 Flight Safety Foundation (FSF) Mediterranean awarded to ATN and to his owner, Dr Kostas Iatrou, the International Press Award for his contribution to European Aviation.
In 2009 he served as Deputy Mayor of Ekali, Greece.
He is married with Evgenia Votanopoulou and they have two children, George and Yiannis.
Angela Gittens, Member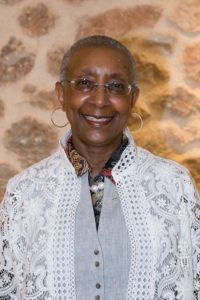 Angela Gittens was Director General of Airports Council International (ACI World) from 2008 till 2020. She was formerly airport CEO for Miami and Atlanta and Deputy at San Francisco International Airport. In other previous roles, Gittens served as Vice- President, Airport Business Services for HNTB Corporation, where she led the firm's practice in airport business and strategic planning.
As Vice-President at TBI Airport Management, she oversaw the transition to private ownership of London Luton Airport and managed operations contracts at several airports in the US and Canada.
Gittens is a Fellow of the Royal Aeronautical Society, and has served on numerous aviation industry boards and committees including the FAA Management Advisory Committee, the FAA Research, Engineering and Development Committee, the National Civil Aviation Review Commission ("the Mineta Commission"), the Executive Committee of the Transportation Research Board, the Airport Cooperative Research Program Oversight Committee and the Board of Directors of JetBlue Airways.
Henrik Hololei, Member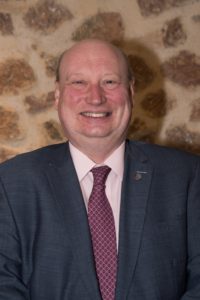 Henrik Hololei is an economist, graduating from Tallinn Technical University and he also studied at Aarhus University in Denmark.
He held various positions in the Estonian Government Office between 1995 and 2004. He was responsible for leading and steering the work for the Estonian accession to the European Union, working directly with the Government and Prime Minister.
In 2001-2002, he was Minister of Economy.
In 2002-2003, he represented the Estonian Government in the Convention on the Future of Europe.
In 2004, he moved to the European Commission as Head of Cabinet of Vice President Siim Kallas. During the first mandate of Vice-President Kallas, 2004-2010, he dealt with Administration, Audit and Anti-Fraud issues while during his second mandate, 2010-2013, he dealt with Transport issues.
From November 2013, he was nominated as the Deputy Secretary General of the European Commission, representing the European Commission in the Committee of Permanent Representatives of the European Union Member States.
Henrik took up his current role as Director-General for Mobility and Transport in the European Commission in October 2015.
Throughout the years, he has been awarded the Grand Cross of the Lion from the President of Finland; the 3rd Class Order of the White Star from the President of Estonia; the Chevalier de l'Ordre du Mérite from the President of France; the Cross of Recognition from the President of Latvia and Order of Honour by the President of Moldova.
In May 2014, the Estonian European Movement named him "European of the Year".
Henrik is married and has one daughter.
Robert Deillon, Member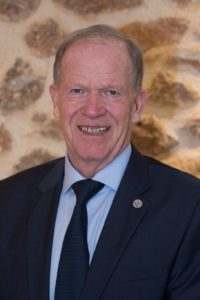 Over 40 years of national and international experience as a Senior Executive in hospitalities, retail and airline industries (airline catering and airports).
Strong experience in leading and managing large and multinational companies like Western International Hotels Group, Swissair Group, Gate Gourmet Group and Geneva Airport.
Extensive experience in strategy and operation, merger & acquisition, continuous improvement project such as lean manufacturing, cost optimisation, translated into successful business result.
Expert in airport operation with extensive knowledge of processes, improvements, new solutions and transformations. ROI driven with strong strategic skills, able to work in challenging ad complicated political environment.
Very experience in cost optimisation and in business development.
Open minded, creative, flexible and goal oriented. Building strong and lasting relationship.