2023 – Mehmet Nane, Chair, Board of Governors, IATA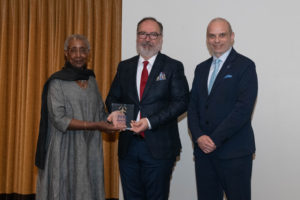 Mehmet Nane, Chair of Board of Governors of IATA said: "I am deeply honoured to receive the 2023 Hermes Awardfrom the Hermes Air Transport Organisation. Hermes has long been a driving force for excellence in aviation, and I am proud to be recognised by this esteemed organisation. I remain committed to working tirelessly for the sustainable development of the civil aviation industry and look forward to continuing this important work together with the organisations that I proudly represent."
2022 – Harry Theoharis, former minister of Tourism of the Hellenic Republic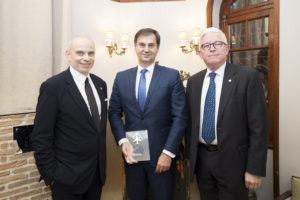 H.E. Harry Theoharis, former minister of Tourism of the Hellenic Republic said accepting the 2022 Hermes Award: "I am proud for the success of Greek tourism throughout the difficult period of the pandemic. It has been outcome of a collective effort by the private and public sectors, that was enhanced by modern and aesthetic advertising tourism campaigns. Solid foundations have been laid and the prospects of the Greek tourism's future are highly positive for the benefit of the industry and our people".
2021 – Salvatore Sciacchitano, President of the ICAO Council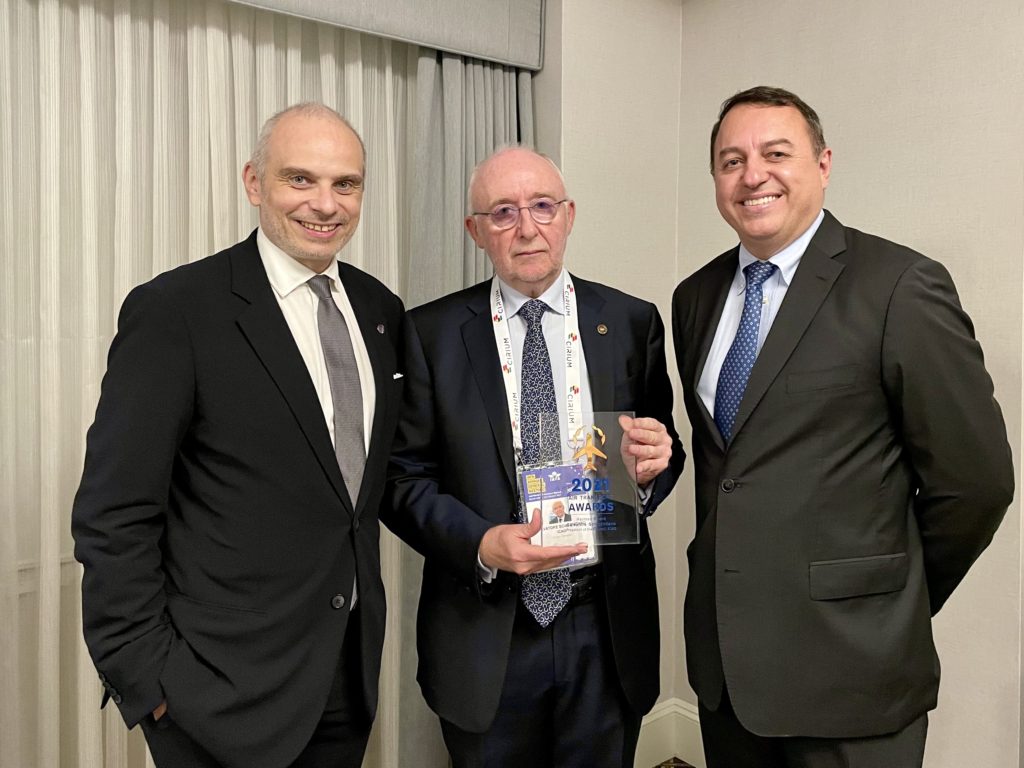 Upon receiving the award, Salvatore Sciacchitano said that it is a great honour because he trusts Hermes as an organization and he trusts Hermes's mechanisms and the industry as a whole not individuals sectors. Hermes just as IATA under his leadership faces challenges in a different way by bringing the industry together.
2020 – Pieter Elbers, President and CEO of KLM Royal Dutch Airline
"What a great surprise and recognition this is. I am truly humbled to receive the 2020 Hermes Award and very grateful to the Hermes – Air Transport Organisation Board of Directors for this honorable recognition. I'd like to take this opportunity to dedicate this award to my all colleagues without whom it would have been impossible to achieve this today." added Pieter Elbers, President and CEO of KLM Royal Dutch Airlines.
2019 – Eamonn Brennan, Director General of EUROCONTROL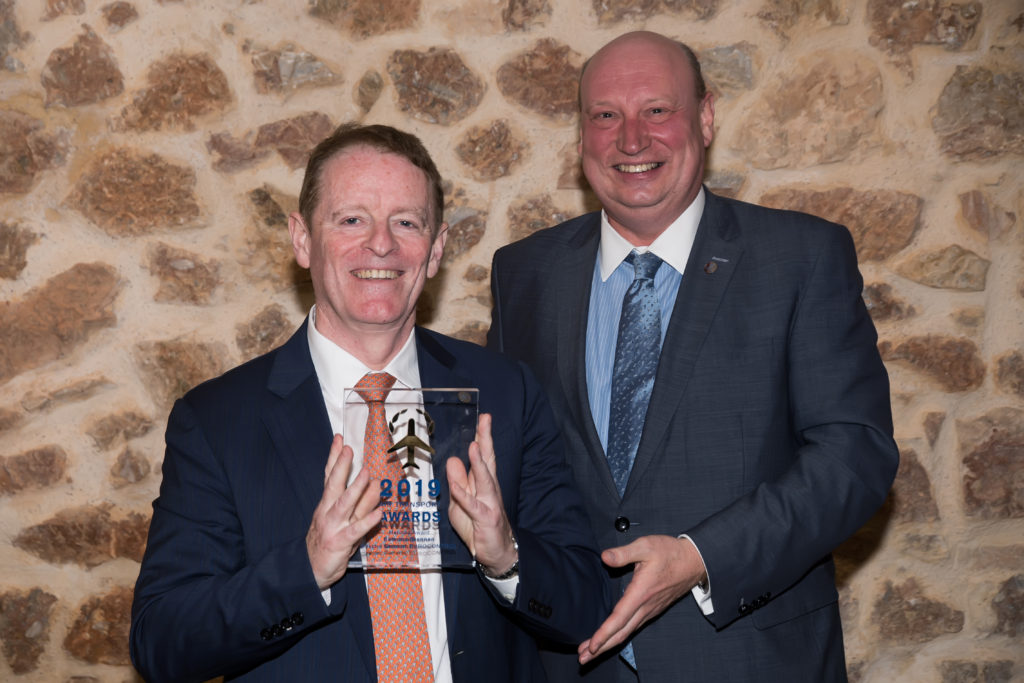 Mr. Brennan stated "I am truly honoured to have been selected as the recipient of the inaugural Hermes award. EUROCONTROL is an integral part of the aviation system and we are striving harder and harder every day to support the European aviation industry. I take great pride in the work that we do and I am delighted to accept this award as recognition for the good work that EUROCONTROL provides to our industry day-in and day-out"